Time & Date:
December 27, 2005 @ 6:38 pm
Categories:
Kim Cattrall is really showing her age here, but she's still sexy as hell, in my opinion. Who whould've thunk that the chick from "Mannequin" would also play a sex-starved, slut in "Sex in the City"? Apparently, Andrew McCarthy was one of a long line of men that Kim Cattrall's characters have slept with.
She also starred in other such 80's classics as: the original "Police Academy", "Turk 182″ and "Big Trouble in Little China", the flick that used to make my buddies and I drool over her. You didn't hear about Kim Cattrall for long time after that, until "Sex in the City" became a hit. Of course, every dude knew about Samantha Jones' very promiscuous lifestyle, and she was an instant hit with the men-folk. From my experiences, a lot of women can relate to the Samantha character too.
I would still that without hesitation, and that's because she's still a hottie. A sexual temptress with sexual maturity. In other words, I bet she'd rock my world.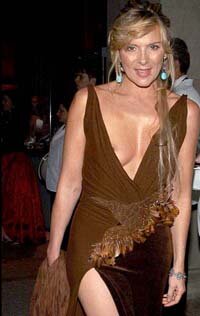 Free Sites:
Celebrity Nipples / Celebrity Movie Blog / Nude Celebrity Post
Sponsored By:
Nude Female Stars
Leave a Comment