Time & Date:
April 17, 2006 @ 1:12 pm
Categories:
This club girl cutie looks like she's on a serious mission, maybe even pissed-off. She's moving with such determination, that she doesn't realize her nipple, and part of her pastey-white titty, has slipped out the top of her dress. Something I'm sure would just add fuel to her fire, if she looked down to see her own nipple in the public's view.
As much as I would love to see the rest of her natural boobs, I wouldn't be getting her way, or point out her nip slip. She looks like she's not in the mood to be dealing with horny, drunk men drooling over her. Luckily we have a photo of it all so we can drool in the privacy of our own homes.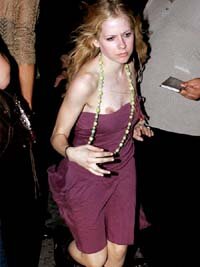 Free Sites:
Drunk University Girls / Amateur Made Videos / Nude Club Pics
Sponsored By:
Drunk Club Cuties
10 Responses to "Cute Club Girl on a Mission, Slips Her Nipple"
Leave a Comment