Time & Date:
November 7, 2006 @ 5:42 pm
Categories:
Just in time of the release of "Grudge 2″, it's young star, Amber Tamblyn, slips her nipple for the paparazzi. To be honest, I've never really even heard of her until I looked up some info on Amber, so I could post her nip slip. There's no doubt Ms. Tamblyn is a cutie, and judging by this photo, she has some cute, little titties (and nipples, of course), as well.
Apparently, Amber Tamblyn has been an actress since a young age, dating as far back as 1995. Now, at age 22, she's trying to break into the A-list. Or at least into the B-list. It IS Grudge "2″ after all. On the other hand, she was a TV actress and that's not always an easy transition, from TV to film. Just as long she keeps flashing some skin, and nipples, from time to time, she never has to be all that great of an actress. Look at Paris.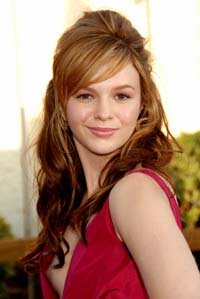 Free Sites:
Celebrity Nipples / Celebrity Movie Blog / Real Celebrity Sluts
Sponsored By:
Mr. Skin's Nude Celebs
2 Responses to "Celebrity Nipple Slip - Amber Tamblyn"
city poker Said:
November 27th, 2008 at 10:59 pm

This is a one super duper site

NippleSuckingLesbo00 Said:
December 21st, 2008 at 10:49 pm

OMFG ALL I WANT TO DO IS PUT HER NIPPLES IN MY MOUTH AND LICK HER PUSSY OH YEAHHHHHHHHHH
Leave a Comment