Time & Date:
September 30, 2005 @ 9:40 pm
Categories:
I guess this is what happens when a sexy babe has really tiny tits, wearing a loose fittting blouse and is completely shitfaced. She gets a little crazy doing shots and, Oops! her blouse just simply slips down, off her shoulders. Score!
I'm actually a big fan of tiny tits. For some reason they seem more feminine to me and I like the 'girly-girl' types. I've also noticed that women who have smaller boobs usually have great, rock hard, pointy nipples. And I'm pretty sure you know my stand on nipples by now…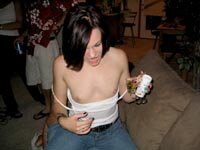 Free Sites:
Home Made Videos / Peep Hole Cams / Naughty Amateurs
Sponsored By:
Drunk Girls Get Crazy
Time & Date:
@ 3:24 am
Categories:
Man, this chick looks smashed, doesn't she? Her eyelids look like they're being being weighted down, they're so heavy. I'm glad though, because we might have not gotten the chance to check out what appears to be, some great tits. If you look closely, you will notice her blouse has fallen open and we get a nice view of her boob and some slight nipple action.
I'm diggin' that 80's skirt she's got on too…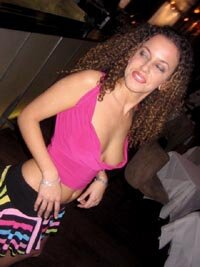 Free Sites:
Drunk Galleries / Uncensored Drunks / Accidental Voyeur
Sponsored By:
Easy Drunk Girls
Time & Date:
@ 12:39 am
Categories:
I've never gotten the chance to part of a foam party. Not that it was a lifetime goal of mine or anything, but it would have been cool to check out at least once. Maybe one day I will run across one and all my dreams will come true(*fingers crossed*).
I guess the only REAL reason I want to have the foam experience is because of the very slim chance I might get to witness a nice boob or nipple slip, such as in this picture. Or maybe I'll even get to watch as the girls wearing only white, scream as they realize that the foam is actually wet. I'm sure this drunk club girl didn't realize that the weight of the foam, after all the bubbles pop, will weigh her top down. Thankfully, someone was there to witness the whole event for us!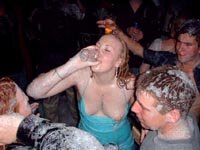 Free Sites:
Viva Voyeur / Dumpster Sluts / Amateurs Gone Wild
Sponsored By:
Drunk Girls
Time & Date:
September 29, 2005 @ 7:03 pm
Categories:
Kate Moss is another one who has been in the news and gossip columns lately. I've never really thought much of Kate Moss in the past. I never really thought she was all that hot during her heyday, or even now, but she's another one who has been in the news and gossip columns lately. She was caught on camera snorting rails of cocaine in some New York night club, for those of you who are unaware.
I'm not sure why everyone is so surprised and shocked about Kate doing coke. I mean, doing bumps in public wasn't a smart move on her part, but did everyone really suspect she was squeaky-clean? A washed-up super model, dating a rocker and still frequenting the New York City club scene? C'mon, how did people not see this coming? You would amazed of the amount of people out there who are cocaine users, or any drugs in general. Kate Moss was just stupid by using in public, and she got caught…by the whole world. Ouch!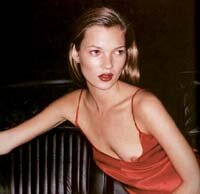 Free Sites:
Celebrity Nipples / Nude Celebrity Post / Bad Girls Blog
Sponsored By:
Female Celebrities
Time & Date:
@ 2:04 am
Categories:
I don't know about you, but I love a nice, hot ass wiggling and jiggling in front of my face. It's even hotter though, when I get to see it when a chick doesn't even realize we're getting a gander at the goods.
This booze drinking, club girl has a great ass, with a nice, non-distracting thong for maximum viewablility of that tight, shaking ass. I'm not sure if this is what she had in mind when putting together her outfit, whether or not us horny, perverted dudes are looking up her dress while she dances at the clubs. Either way, she did a nice job making it easy for us to enjoy.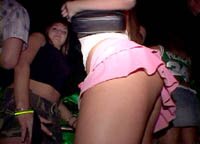 Free Sites:
Uncensored Drunks / Teen Rave Pictures / Indie Nudes
Sponsored By:
Party Girl Upskirts
Time & Date:
September 28, 2005 @ 11:47 pm
Categories:
She's a scrumptious, little biscuit, isn't she? I like looking at this hottie despite the fact that I can see some partial nipples, by looking downblouse of this cute, drunk club girl. She looks like she has some class too, which is always a bonus in a girl.
I would love to see them cute little titties she's sportin' there. They look great from this angle! Shit. All of her looks pretty damn good from this angle. You can tell just by the looks of her that she's 100% night club VIP material. The room with all the beautiful people. It's where usually rich men shower young, hot girls with drinks, drugs and attention. It's also my favorite place to be when I'm out partying hard! It's alway a little wilder in the VIP room. That's why they keep all the riff-raff out.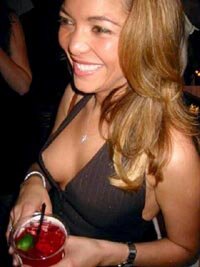 Free Sites:
Viva Voyeur / Peep Hole Cams / Night Club Galleries
Sponsored By:
Sex In The VIP
Time & Date:
@ 8:27 pm
Categories:
Can you imagine, being a man, walking into your bathroom to find some drunk hottie passed out on the floor, ass up and face down? I mean, just looking at this picture I want to reach out and grab on to that tight, round ass of hers! And then, for her gaurd to be completely down, the temptaion of taking advatage of that situation would just be too much. I think I would run out screaming! Then I would be jerking off about the whole next week.
I used to party with this hot model. As I've said before, she could party hard. I don't know how many times I've found her literally passed out, while still sitting on the toilet. Pants down, around the ankles and all. It was hilarious everytime too! And no, I never took advantage of those situations.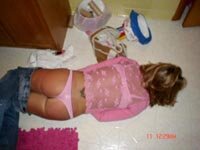 Free Sites:
Drunk Galleries / Sleeping Sex / College Dorm Spy
Sponsored By:
Wild College Parties
Time & Date:
@ 2:55 am
Categories:
Damn, how can some girls be so freakin' sexy sometimes? The fact is that she probably looks way hotter in this picture, or I should say that outfit, than she would completely nude. Just looking at her I want to take a bite. Plus, I wouldn't mind getting my hands on them fun bags! If she wanted to get attention in that see-thru top…it's working.
When these club girls get dressed up really sexy, they ain't kidding around! I used to have a stripper (female) for a roommate, but we would also hit the clubs together. I swear, I would be waiting around for hours as she perfected her look for our 2 or 3 whole hours we're there. I got smart and I started waiting until she said she was ready, the first time, before I even got into the shower. This way, I knew I would have at least another hour of her running back into her room, changing outfits, shoes and jewelry. I had to start giving her boyfriends tips on how to deal with her while she got ready, because they would get so frustrated waiting around.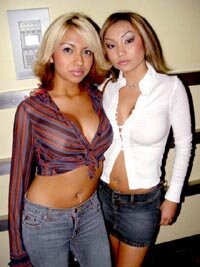 Free Sites:
Dumpster Sluts / Uncensored Drunks / Accidental Voyeur
Sponsored By:
Drunk Club Cuties
Time & Date:
September 27, 2005 @ 11:27 pm
Categories:
It must be a nice day when you're out partying with friends and some drunk bimbo climbs onto the bar and begins to remove her bra, right over you. In my opinion, some drunk party girl getting naked in public is definitely a Kodak moment.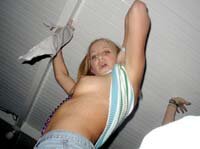 Free Sites:
Viva Voyeur / Home Made Videos / Drunk & Slutty
Sponsored By:
Drunk On Camera
Time & Date:
@ 8:36 pm
Categories:
I figured Demi Moore would be appropiate for the lastest installment of the celebrity nipple slips archive. There have been reports that Demi Moore and Ashton Kutcher got hitched over the weekend in front of more than 100 guests. So let's see some of Demi's nipples in celebration for the two.
I can see Ashton dating Demi, because, let's face it, she's pretty hot…but marrying her!? Maybe Ashton has some 'mommy issues' that the public doesn't know about. I'm sure he was the envy of all his friends when he first started dating her. Shit, the envy of a lot of men everywhere. But to marry her seems a little drastic. I know I've always wanted to nail her ever since her naked sex scene in 'About Last Night…'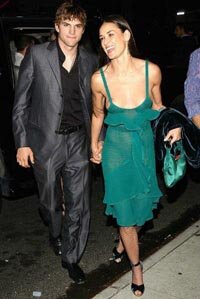 Free Sites:
Celebrity Nipples / Nude Celebrity Post / Bad Girls Blog
Sponsored By:
Nude Female Stars
| Next Page »