Time & Date:
October 15, 2005 @ 9:37 pm
Categories:
Does this babe stick out like a sore thumb, or what!? She kind of looks like a retired cheerleader. Blonde, beautiful and busty, and a some kind of bright red top. Everything is saying, "Hello! Look at me!"
I think her ploy has worked wonderfully, though, because if I were walking by her I think I'd plow right into something, with my eyes glued to her chest. I'm guessing she got more than she bargained for when she decided to wear that top she has on in the photo.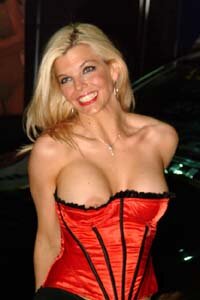 Free Sites:
Viva Voyeur / Amateurs Gone Wild / Accidental Voyeur
Sponsored By:
Drunk Club Cuites
Time & Date:
October 14, 2005 @ 8:19 pm
Categories:
I love Jessica Simpson! Not becasue she's at the top of her game or anything. I mean, I couldn't tell you one song she sings or even if she's any good, but I do know she's the most beautiful of the pop princesses (Brittney, Christina, etc.). I think the wholesome-girl thing really works well for her too. She didn't turn into a slut to sell records, but actually went the complete opposite direction. Something like that makes a nipple slip even more special, when it happens to a girl like her…or at least like her wholesome-girl persona. Especially, since those guns are real!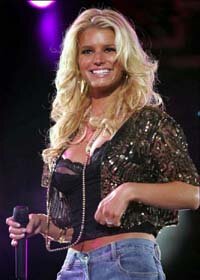 Free Sites:
Celebrity Nipples / Nude Celebrity Post / Bad Girls Blog
Sponsored By:
Nude Female Stars
Time & Date:
@ 7:42 pm
Categories:
I ran across this very hot video the other day of awesome upskirt and ass shots of wild party girls bustin' a move. I have no affiliation with this video or it's makers, but trust me, it's pretty hot. Enjoy.
Time & Date:
@ 6:02 am
Categories:
Now these are the types of babes I like to see slipping some nip! Actually, I like any nipple slip, but it's just extra-special when it's happening to a serious hottie.
Our shorter, darker hottie looks pretty smashed too! She can barely keep her eyes open. No wonder her dress in sloping down, exposing that nice, dark brown areola/nipple. She probably just had her bright, pink dress hiked-up around her waste, getting tagged in the corner by some random drunk dude. Then she joined her friend for a kodak moment. Oops…sometimes my imagination gets a bit overactive.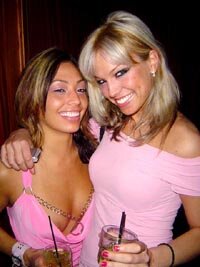 Free Sites:
Dumpster Sluts / Teen Rave Pictures / Drunk & Slutty
Sponsored By:
Fucking Drunk Girls
Time & Date:
October 13, 2005 @ 9:10 pm
Categories:
It's pretty tough to miss those big, round areolas working themselves out of her top! Those are some of the biggest areolas I think I've ever seen, and they're not even fully exposed yet. I bet she has some of those big, floppy knockers too! It's just a guess.
For drunk girls with big, jiggly boobs, this seems to be a common occurence. All the better for us!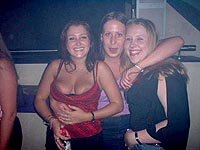 Free Sites:
Amateurs Gone Wild / Peep Hole Cams / Extra Long Nipples
Sponsored By:
Drunk On Camera
Time & Date:
@ 4:53 am
Categories:
I love when cute club girls wear these sexy and revealing outfits. If you've been to a real, big city night club, you know that part of the is a fashion show. People go out to be seen, and they want to be 'seen' in their coolest clothes and their fly rides. Of Course, chicks want to look amazing, from what I understand, it's mainly to rub it in the faces of uglier, less-stylee girls. You gotta love women!
This clubber girl looks to have an amazing body, with great tits and pretty damn sexy! If you look closely, you can see her pink, erect nipple almost piercing through her sheer top. Maybe the guy she's kissing is getting her wet right now, too.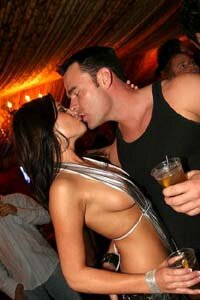 Free Sites:
Uncensored Drunks / Drunk Galleries / Night Club Galleries
Sponsored By:
Sex In The VIP
Time & Date:
October 12, 2005 @ 6:06 am
Categories:
This one is for those of you who like nothing more than to look up and see a nice and big, phat, juicy ass. I don't want to say 'fat', because she obviously isn't fat, but just a 'big girl'. She looks like she kinda has that club girl/rocker vibe going on too, which makes me think she's a little on the slutty side.

Have you ever had a girl with a big, juicy butt, just shake it and jiggle it in front of your face? As long is it's not cottage cheese, it's a beautiful site! It makes you want to just take a bite of her ass. If you've ever been with a girl with a big butt, you know what kinds of other fun you can have with it too.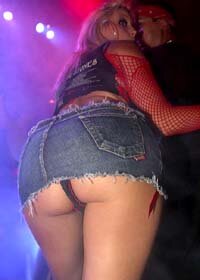 Free Sites:
Dumpster Sluts / Amateurs Gone Wild / Amateur Voyeur Movies
Sponsored By:
Public Thongs
Time & Date:
October 11, 2005 @ 10:23 pm
Categories:
Smile pretty, chickies! Your titty slip has been caught on camera!
Just an innocent club girl, enjoying a night out on the town in some fresh disco duds. Who would've thunk that her cute, little titty would be slipping out of her dress during a an innocent snapshot. Of course, no one would think that, and that's what makes it so hot! God bless the guy who invented the ever-failing nipple tape! It must have been a dude with one simple goal in mind (besides the money, of course), accidental and public nipple slips!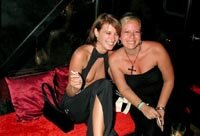 Free Sites:
Drunk Galleries / Teen Rave Pictures / Peep Hole Cams
Sponsored By:
Wild Club Videos
Time & Date:
@ 6:13 am
Categories:
This cute, blonde party girl in the pink, has the perfect boobs for that top…and to create a nice nipple slip. Those nicely-shaped, natural boobs have a tendency to wiggle and jiggle themselves right out of a top like that. I know, because I used to date a girl who had tits like these (even bigger actually) and it used to happen to her all the time. Now, you through a couple of drunk, hard partying girls in the mix and it's almost a given those puppies will be spilling out in no time. Apparently, it will go unnoticed as well, which just adds to the fun.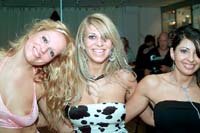 Free Sites:
Uncensored Drunks / Viva Voyeur / Exhibitionism
Sponsored By:
Drunk Club Cuties
« Previous Page | Next Page »