Time & Date:
June 18, 2007 @ 7:17 pm
Categories:
As some of you may already know, I've posted several nip slips of Mischa Barton here, before. But she's just so damn cute and sexy, and the paparazzi is always catching her with her beautiful boobies, braless, unconfined and flying free. What's a man with a website specializing in nipple slips to do?
I think I've said just about all I can say about Mischa Barton that I haven't already said in previous posts of her, so I'll just let you get to the photo(s) and enjoy.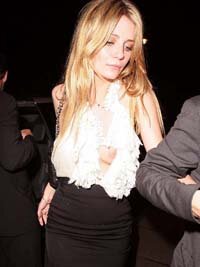 Free Sites:
Celebrity Nipples / Celebrity TGP / Real Celebrity Sluts
Sponsored By:
Mr. Skin's Nude Celebrities
Time & Date:
July 31, 2006 @ 6:31 pm
Categories:
Anyone who follows this blog will know how much I love Mischa Barton. Considering the fact that I've already posted Mischa on this site twice (Post #1, #2), I think Mischa Barton likes to tease her public with her big ole natural boobs, braless and bouncing around freely, giving us just a little peek of what we're missing out on.
I really don't have a whole lot more to say about her, that I haven't already said in prior Mischa posts. She's a beautiful girl and a good actress (despite her work on The OC), so let's just enjoy her beautiful exposed boob/nip slip for all it's worth, because she doesn't get naked for the screen…yet.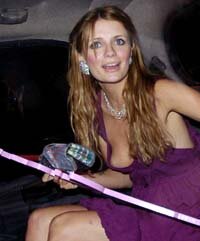 Free Sites:
Celebrity Nipples / Celebrity Movie Blog / Nude Celebrity Post
Sponsored By:
Paparazzi Filth Exposed
Time & Date:
March 15, 2006 @ 2:56 pm
Categories:
Oh Mischa, Mischa, Mischa…you're such a cutie. For those of you who don't now who this is, it's actress, Mischa Barton. Known best for her role as, Marissa Cooper, on Fox's "The O.C." I have also posted a past, full-on. titty slip of Mischa back in October of last year, so there's not a whole lot more I can say about her. I don't watch her show, so I have no iodea how she is on it, but I have been kind of a fan of hers since she was only a kid. I didn't realize it until she became popular that it was Mischa who was acting.
I'm not usually all that attracted to women as skinny as Mischa Barton, but there's something about her that makes me want to swoon (did that sound faggy?). She has a very sexy look about her, and ever since she sprouted some fantastic, rather large tits and long legs, she's all the better. She doesn't have any major scandals under her belt, yet, but she's been in front the paparazzi's lens quite a few times, so far.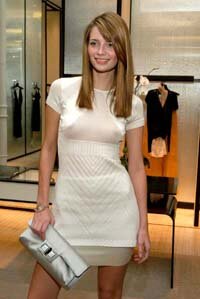 Free Sites:
Celebrity Nipples / Celebrity Movie Blog / Nude Celebrity Post
Sponsored By:
Celeb Tits & Nipple Slips
Time & Date:
October 29, 2005 @ 2:06 pm
Categories:
I've always thought Mischa Barton is a hottie. Even when she was much younger, you coulkd tell she was going to grow up to be a beautiful girl. You probably recognize her mostly from Fox's ngiht-time, young soap opera, 'The O.C." Mischa has been a round for a quite a while before The O.C. broke her, manily in obscure, indie flicks. A movie called, "Lawndogs" she was good in, and "Skipped Parts" to name a few.
I haven't heard of anything recently that Mischa Barton has done, besides the very popular, "The O.C." Her earlier roles when she was a young girl, she was very good in, in my opinion. So, I'm sure she will be around for a long time to come. This is only the begining of her career.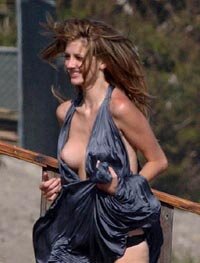 Free Sites:
Celebrity Nipples / Celebrity Movie Blog / Celeb Nip Slips
Sponsored By:
Nude Celebrity Theater
(May Contain Pop-Up)